Univac Furncrafts Private Limited

F - 10, Industrial Area, Udyog Nagar, Rohtak Road, New Delhi - 110041, India;                Telefax : +91-11-4571 8480.

Mobile - +91-81304 71841 ,    88268 11892;            Email : univacgroup@gmail.com

Coco-Bliss  - Coconut shell Hookah Charcoal

Supplied to hookah lounges in USA, Europe, Australia, Canada, Japan, South America, Africa and Asia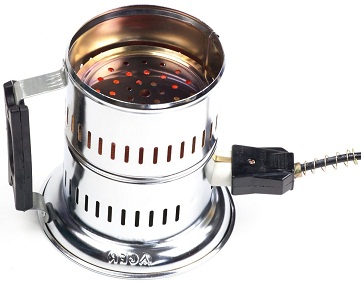 Hookah Charcoal : -

We supply best quality hookah charcoal for smooth smoking of shisha. We recommend our customers to use coconut charcoal instead of magic coal or the coal made of jungle wood.

We supply Coco-Bliss brand of coconut charcoal which is best rated across the world.

cjarcoal heater - 29.95 $

The New Coco-Bliss Design :-

Coco-Bliss™ just had a totally new modern and trendy look. The new thing is that each pack will have a different color. Yellow for the large packs blue for the medium and orange for the small packs. Printed in 5 colors and Spot UV, this pack is a state of art and worth to looked at.

Coco-Bliss is 100% natural hookah charcoals and is made from compressed coconut shell. Eco-friendly, tasteless and burn up to 60 minutes. You can light these coals on a stovetop or an electric coil burner. It takes around 5-8 minutes to completely light and glow red. Coco-Bliss has been ranked as the number one natural coals of choice for many hookah lovers.

Specifications:

100% natural charcoal made from coconut shell

Not quick lite coals

Contains no Sulphur

burns up to 60 minutes

leaves less than 5% in ashes

clean-burning & tasteless

Does not produce any sparks while lighting or using

economical and environmentally friendly

not a single tree was cut to make this product!

Dimensions: 25mm x 25mm x 16mm

Wholesale prices : -

24 pieces box  - 1.10 $ per box

Rupees - 71/- per box


60 pieces box  -  2.75 $ per box

Rupees - 179/- per box



120 pieces box - 5.50 $ per box

Rupees - 358/- per box


* Minimum order - 100 box any one