India's leading manufacturer & Exporter of Bidi, Herbal bidi, Flavored bidi & Chewing Tobacco

A simple definition would be - it is a mixture of blended tobacco, wrapped in beedi leaves, cut to size, tied up with a thread, roasted in an oven to remove moisture and to give that inimitable flavour that brings indefinable joy to the smokers. Bidis are small, hand-rolled cigarettes that contain tobacco wrapped in leaves from a tendu tree, and may come in various shapes. For centuries now, the bidi, cheaply made from inferior ingredients, has been the cigarette of choice for people in India. Called "the poor man's cigarette," the bidi is made from the flakes and dust of tobacco leaves. Strong flavoring, such as vanilla, licorice, strawberry, cinnamon, or clove, is added to mask the quality of the tobacco. This concoction is then hand-rolled in a green or brown leaf." The unfiltered final product is a small, slim cigarette, tied at both ends with a colorful thread.flavors.

Now bidis are arriving on the shelves of convenience stores and gas stations across the United States. Touted as new, cool, safe, and natural, the bidis are priced right for the teen budget.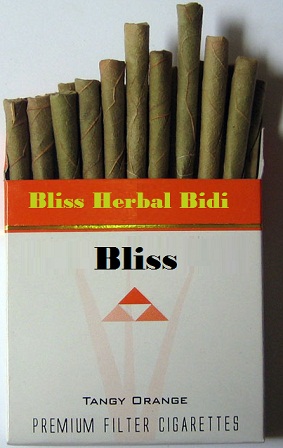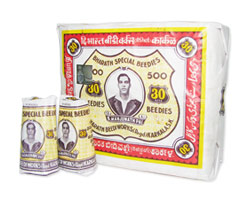 <<< Soft Pack

The most popular product is the Soft Pack, which has 25 quality Beedies of superior Tobacco.

.

                                 Hard Pack  >>>

Each Hard Pack contains 30 superior Export-Quality Beedies.

10 packs = 1 Brick = 300  Beedi

1 Carton = 12 bricks = 3600 Beedi

Price: 59.95 $,

Minimum order :  20 Cartons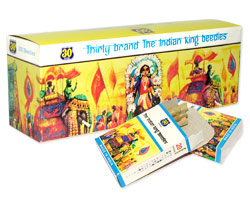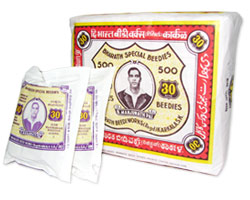 Plastic Pack

The Plastic Packs have a special Holographic band with the '30 Beedi' logo imprinted on it. These are also packed in units of 500 Beedies per carton.

Price: 8.95 $ per pack of 500 bidi

Minimum order: 10 cartons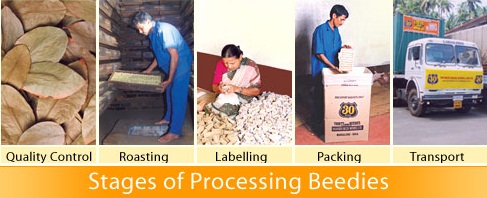 A quality control check is put through at stages. The beedies are then roasted in charcoal fire in a specially designed Roasting Chamber to obtain that inimitable flavor. 25 Beedies, tied with a thread are wrapped inside a label, to make a pack. 20 packs, in a separate colour wrapper denoting the brand name make a bundle. 10 bundles tied with a jute thread, make a unit of 5000 beedies. 10 such units, amounting to 50,000 beedies and put in a Jute bag, sealed and stenciled are now ready for dispatch on its onward journey to the market.

Univac Furncrafts Private Limited, exports the beedies on its own as well as through authorized exporters. Direct exports of the company is handled by its export division headed by Mr.Ashok Srivastav, director, an able and experienced executive of the company.

Univac Furncrafts Pvt. Ltd.

Registered office & Works : J- 1, Udyog Nagar Industrial Area, Rohtak Road, New Delhi - 110041, India;   Telephone : +91-11-4914 7858; 4571 8480;   Mobile : +91-81304 71841

Wholesale Prices of Herbal Bidi : -

Carton - 59.95 $ (USD)

Standard packing - Carton pack

* Packet - contains 30 bidis

* Brick- contains 10 packets

* Carton - contains 12 bricks

Tobacco Beedi  (Soft packs): -

Standard pack - wooven sack / carton

1 Wooven sack = 50,000 bidi

*Standard packing: 1 pack = 25 bidi 

20 packs = 1 Bundle;

10 bundles = 1 Unit;

10 Units = 1 Sack

Wholesale price 1 wooven sack = 325 $

Minimum order: 10 Sacks

  100% Tobacco & Nicotine free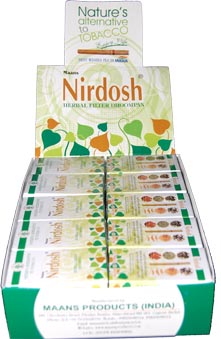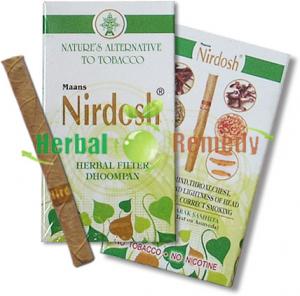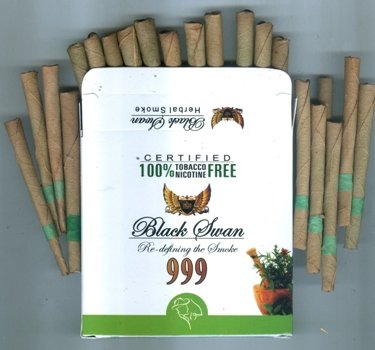 Home


Beedi exports


Chewing Tobacco



Shisha Tobacco




A Government Recognized Export House

Manufacturer & Exporter of Indian Herbal Bidi, Flavored Bidi, Bidi

                         UNIVAC FURNCRAFTS PRIVATE LIMITED