Univac Tubecrafts Private Limited

F - 10, Industrial Area, Udyog Nagar, Rohtak Road, New Delhi - 110041, India;                Telephone : +91-11-4571 8480.

Fax : +91-11-4571 8480;                 Mobile - +91-81304 71841 , 88268 11892;              Email : univacgroup@gmail.com

This page was last updated: June 5, 2013

Univac Group India is well known acorss the world for manufacturing & export of Indian Spices, Sugar, Indian Basmati Rice, Hookah, AlFakher Hookah Flavors, Charcoal, Indian Remy Hair, chemical free human hair directly collected from Indian temples.

We export Indian spices, Indian Tea, Coffee, Dry fruits, Vegetables and farm fresh products to Arab, USA, Africa and European countries.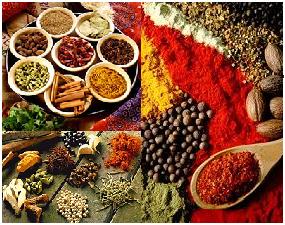 India produces a wide range of spices. At present, production is around 3.2 million tonnes of different spices valued at approximately 4 billion US $, and holds a prominent position in world spice production. Because of the varying climates - from tropical to sub-tropical to temperate-almost all spices grow splendidly in India.In reality almost all the states and union territories of India grow one or the other spices.

WHOLE SPICES Fennel Seeds Kalaunji (Black Caraway)

Cumin Seeds, Cumin–Powder,Isabgol (Psyllium Husk), Yellow Mustard Seeds, Fenugreek Seeds, Turmeric, Dill Seeds, Senna Leaves, Red Chilli Powder, Black Mustard Seeds, Halam, Coriander Powder, Guar Seeds, Red Chilli, Guar Gum, Water Melon Seeds, Fenugreek Powder, Black Pepper, Sesame Seeds, Turmeric Powder, Coriander Seeds, Ajwain(Bishop Weed PULSES/GRAINS, Castor Seeds, Groundnut, Masur Dal(Split Lentil)/Maize,Ginger-Dried Slices,Ginger–Powder,Red Chilli-Flakes–Hot, Red Chilli-Flakes–Mild, Red Chilli-Powder–Hot,Red Chilli-Powder–Mild,Red Chilli-Whole–Hot,Red Chilli-Whole–Mild

Indian Spices :-  India producrs 86% of world spices and export to all across the world..