Univac Tubecrafts Private Limited

F - 10, Industrial Area, Udyog Nagar, Rohtak Road, New Delhi - 110041, India;                Telefax : +91-11- 4571 8480, 2525 7082.

Mobile - +91-81304 71841 , 88268 11892;            Email : univacgroup@gmail.com


Religious  / Yoga Jewelry :-   "Must have for every person that practices yoga"

Shiva Eye Jewellery Collection "Legend of Shiva Eye"

As a special piece of jewellery the Shiva Eye has a unique charisma, as a protective and lucky stone it symbolizes the "Third Eye of Shiva" and watches over the one who bears it. The Third Eye represents the eye of knowledge and wisdom, the centre of omniscence of the god of fertility, Shiva, who unites male and female.

The spiral on the backside of the Shiva Eye symbolizes development and motion and is a strong and important symbol for protection against bad energies. It bundles and strengthens positive energies. The Shiva Eye has a universally positive effect on your natural well being.

Jewellery Details

We set the lucky stones in 925-sterling silver. Made into pendants, bracelets and earrings, the Shiva Eye appears in the most beautiful way.

Sterling Silver Shiva Eye Pendant Necklace   * Sterling Silver Red Coral Sprial Pendant Necklace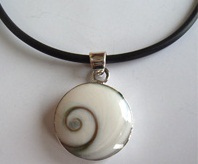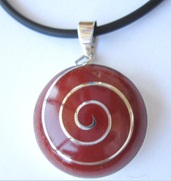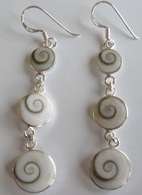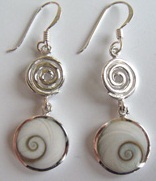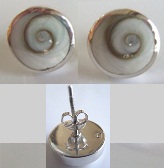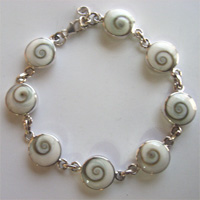 YJ 6 - 34.95 $

    Silver Shiva Eye Bracelet

Sterling Silver Shiva Eye 3-stone Earrings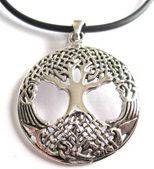 YJ 2 1                  YJ 22

         16.95 $                  19.95 $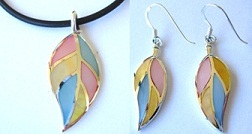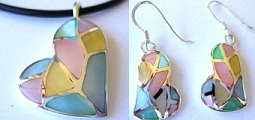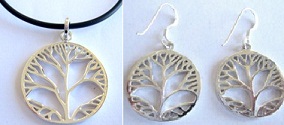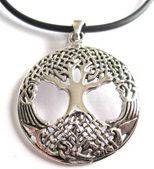 YJ 25 - 16.95 $                  YJ 26

         16.95 $                        19.95 $          

<<<   Tree of Life Jewellery Collection

"Significance of Tree of Life"

The Tree of Life symbol meaning represents different qualities/virtues like wisdom, strength, protection, beauty, bounty and redemption. It is also considered to be the symbol of 'Creator'. The tree is associated with the creator because it provides protection, supports abundant fruit production and thereby, regeneration. This analogy can also be used to describe the life of humans. We as humans develop 'roots' of our beliefs, 'branch out' by means of wisdom and the 'trunk' (mind & body) keeps them connected.

The Tree of Life meaning as perceived in different faiths, belief systems and cultures, resonates with a simple and strong message of unity. The Tree of Life symbol indicates that all forms of life are connected through a cosmic energy and that we as humans should live in harmony with rest of the living beings.

Tree of Life Jewellery Collection  - Sterling Silver Tree of Life Pendant Necklace

           YJ 2 3                            YJ 24

          18.95 $                          19.95 $