Univac Tubecrafts Private Limited

F - 10, Industrial Area, Udyog Nagar, Rohtak Road, New Delhi - 110041, India;                Telephone : +91-11-4571 8480.

Fax : +91-11-4571 8480;                 Mobile - +91-81304 71841 , 88268 11892;            Email : univacgroup@gmail.com


India's leading Manufacturer - Exporter - Wholesaler of  Scented & Unscented Incense :-


           Univac Tubecrafts Pvt. Ltd.

Presenting premium quality masala incense from India. In this Masala Incense Variety Pack you can enjoy sixteen popular fragrances.

India's best pure and natural masala incense. Incense sticks of Sandalwood Supreme, Nag Champa, Musk, Parijat, Vrindavan Flower, Kesar Chandan, Tulsi Chandan, White Rose, Frankincense, Opium, Pacholi, Lavender, Night Queen, Jasmine, Jagannatha...

Crafted for sacred temples in India, this is fine quality hand-rolled masala incense. anywhere. The freshest ingredients are used to create exotic aromas. Flowers, herbs, barks and spices are blended to make this exciting line of masala incense. Experience India's best masala incense to be found.

Often people are unfamiliar with the different varieties of masala incense available in India so this "Masala Incense Variety Pack" is the perfect choice as you receive 10 sticks each of sixteen of the most popular Indian masala incense varieties. I guarantee you will be amazed by the quality of this premium Indian masala incense.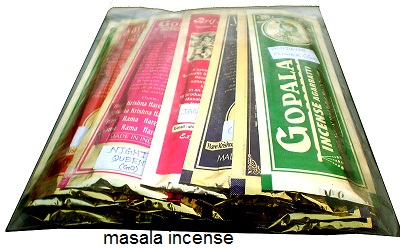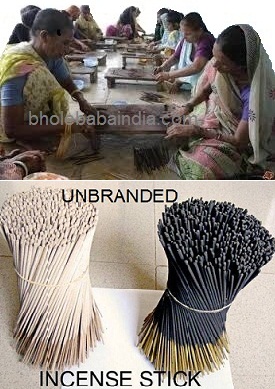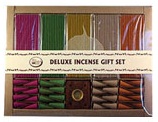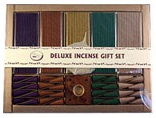 Aromatherapy Fragrances

70 Sticks - 30 Cones Holder

     Size 10 x8 Inches

             6.95 $

    Popular Fragrances

70 Sticks - 30 Cones Holder

     Size 10 x8 Inches

               6.95 $

  Antique wooden gift box

30 Sticks - 24 Cones Holder

     Size 10 x8 Inches

              7.95 $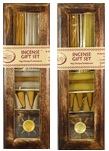 Antique Wooden Gift Box

  40 Sticks -10 Cones- Holder

  Nag Champa / Sandalwood

                    7.95 $